Beginners Pilates Workshop – Mondays & Wednesdays, Mar. 1, 3, 8, 10, 15, 17, 22 & 24 @ 10 AM-10:50 AM, Lower level
Join Sue Webber, Malia Ridgeway and Amye Valant to learn the basics mat pilates, reformer, tower and chair exercises, to strengthen your body, have better posture and more flexibility, all while working low impact to protect your joints.
Healing Your Mommy Tummy and More – Tuesday, Mar. 2 @ 6:30 PM-8:30 PM, Lower level
This workshop addresses the changes in your body postpartum, and teaches you how to more fully recover from birth. Regardless of how long it's been since you have given birth, learn how to heal from many common concerns including: diastasis recti, weak core, bladder leakage, painful intercourse, vaginal heaviness, digestive issues, and pelvic/low back pain.
Special Sound Healing and Reiki Evening – Thursday, Mar. 4 @ 5:30 PM-7:30 PM, Upper level
We store life experiences as energy patterns in our energy anatomy. Some of those experiences create blockages interrupting the free flow of energy. Tuning forks and Reiki help by channeling positive energy into your body resulting in stress reduction and relaxation.
Milk Parties! – Mondays, Mar. 8 & 22 @ 9:30 AM-10:30 AM, Upper level
Let's celebrate breastfeeding! This support group is for moms and breastfeeding babies of all ages, as well as pumping moms and pregnant women.
Prenatal Breastfeeding Class – Monday, Mar. 8 @ 6:30 PM-9 PM, Upper level
Knowing about breastfeeding and what to expect is a good idea before your baby arrives. This hands-on, interactive class will give you the knowledge you need to feel ready to meet your baby and start the breastfeeding journey. Moms are encouraged to have a support person come along for the class.
Lunch and Learn: Aging Better with Reflexology – Wednesday, Mar. 10, 12:10 PM-12:50 PM, Virtual
Learn how regular reflexology treatments can maintain or improve your nerve function, improve circulation, detoxify your body, and help to reduce your stress and relax you so your body can work better.
Counterstrain – Thursday, Mar. 11 @ 5:30 PM-7:30 PM, Upper level
Strain/Counterstrain private treatment can help if you are suffering from headaches, back pain, knee pain, shoulder pain, were in a car accident, slipped on the ice, etc. you may benefit from this technique.
Community Acupuncture – Thursday, Mar. 18 @ 5:30 PM-8 PM, Lower level
Experience individualized treatment in a common treatment area through a 30-45 minute treatment below the knees and elbows.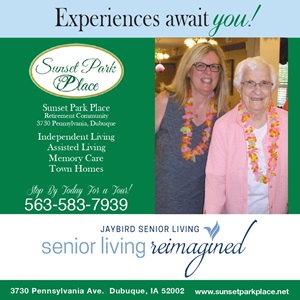 Fifty and Forward Workshop: Caring, Sharing and Growing Together – Saturday, Mar. 20 @ 9:30 AM-11 AM, Virtual
This virtual four session workshop series combines education, support and networking for women approaching age 50 and beyond who are transitioning through life changes and are seeking to make new connections, develop new resources and welcome opportunities to grow and flourish. Topic: Connections and Tribe Building.
Healthy Pregnancy, Confident Birth – Tuesday, Mar. 23 @ 6:30 PM-8:30 PM, Lower level
Pregnant or trying to conceive? Come learn how to best care for your body during pregnancy through nutrition, movement, and relaxation techniques. This workshop will equip your mind, body, and spirit for an optimal pregnancy experience. This workshop will be taught by Lacy Knipper, M. Ed, Certified Childbirth Educator and Leslie Kremer, DPT specializing in birth healing.
Virtual Lunch and Learn: The Restorative Power of Nature – Wednesday, Mar. 24 @ 12:10 PM-12:50 PM, Virtual
From herb gardening on your windowsill, to a spiritual day of "forest bathing", our well-being is positively impacted through our contact with the soil and the natural world.
Incorporate Essential Oils into Your Fitness Routine – Thursday, Mar. 25 @ 5:30 PM-6:30 PM, Upper level
From warm-up to cool-down and even restorative sleep, learn about the chemistry of essential oils to support your fitness routine.
Heal(thy) Self Group Health Coaching – Tuesday, Mar. 30 @ 6 PM-7 PM, Virtual
Over the course of this 4 week workshop, we will focus on re-energizing your life by learning to let go of diet rules and culture and learn to eat intuitively, prioritize movement, self-care and personal growth, and re-establish your commitment to yourself to bring your best self into every day.
Statera Telehealth
StateraIntegrated.com/virtual-learning
For your convenience, Statera is offering several one-on-one appointments via Telehealth. Please call (563) 207-8932 Monday through Friday from 8 AM to 5 PM to schedule.