October is Breast Cancer Awareness month, and Images & Information is still going strong!
In past years, the Images & Information, fashion show promoted awareness of and celebrated survivorship of breast cancer. Nineteen ninety-three witnessed the first fashion show and, in 2002, the show changed into a charitable organization. At that time, Images & Information gave a small amount of money to the family of a deceased breast cancer woman. From that humble beginning, larger donations were bestowed to multiple breast cancer survivors. To date, the organization has given 169 grants totaling $240,350. Obviously, need existed in the community.
In 2010, Images & Information decided to start an Endowment Fund through the Community Foundation of Greater Dubuque, ensuring help for breast cancer survivors in the future as needed. The organization's mission is to ease the financial burden of healthcare costs related to cancer treatment for local breast cancer survivors.
The Fashion Show and Silent Auction were our primary fundraisers, along with many generous community fundraisers. Businesses and schools raised funds by doing bake sales, Pink-Out Nights, jean days, etc. Individuals also made donations to the cause. In combination, these efforts made it possible to help breast cancer survivors.
The style show in 2016 was our last; now we depend on the generosity of these private fundraisers. Therefore, please continue the Pink-Out Nights, the jean days, the bake sales. They help survivors and their families cope with the expenses of breast cancer. Insurance does not cover it all.
The Endowment Fund is growing, allowing us to help one or two survivors. With the fundraisers, the organization has been able to help even more survivors. We very much appreciate everyone's efforts to raise the needed funds.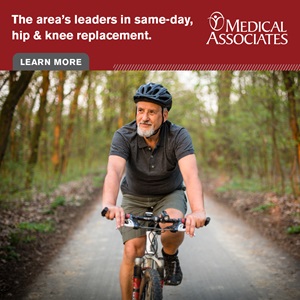 As a side note, Amirage has now become affiliated with Strands of Strength, a nonprofit organization that, together with the salon, gives cancer patients a free wig. Yet another way to help the survivors!
Presently, Images and Information has received the names of three survivors in need.
The need is still there… the community is still very generous… and we are still able to help.
To donate to Images & Information, call Carole Nauman at 563.582.8832 or send or drop off at Amirage Salon, 890 Main St., Dubuque, IA 52001.
Editor's note: This article was provided by Carole Nauman, President of Images & Information.