UnityPoint Health – Finley Hospital has earned national recognition from the American College of Cardiology (ACC) in U.S. News & World Report's 2023 "Best Hospitals" guidebook. ACC uses this publication to highlight hospitals and health systems that implement high standards in patient care and protocols to ensure the best cardiovascular outcomes.
U.S. News & World Report publishes its Guidebook annually with a goal to guide consumers in the process of making educated and informed decisions about where to turn for health care. It spotlights hospitals and health care systems that are leading advancements in health care Finley Hospital is recognized in the publication for its participation in two registries and one award.
Registries
CathPCI Registry® (Diagnostic cardiac catheterization and percutaneous coronary intervention) Measures adherence to the ACC/AHA clinical practice guideline recommendations, procedure performance standards and appropriate use criteria for coronary revascularization.
Chest Pain – MI Registry™ (Acute myocardial infarction treatment) Leverages national evidence-based standards for understanding and improving the quality, safety and outcomes of care provided for heart attack patients.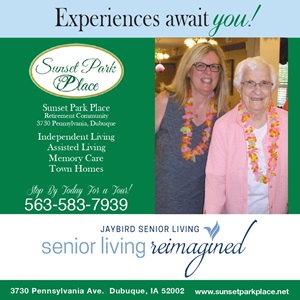 Awards
Chest Pain – MI Registry™ Award Silver: This program recognizes hospitals who have demonstrated sustained, top-level performance in quality of care and adherence to guideline recommendations. Finley Hospital was the only hospital in Dubuque to receive the Chest Pain – MI Registry Award honor.
Accredation
In other news, UnityPoint Health – Finley Hospital is excited to announce its successful completion of its new accreditation process from DNV. By earning this accreditation, Finley Hospital has demonstrated it meets or exceeds patient safety standards (Conditions of Participation) set forth by the U.S. Centers for Medicare and Medicaid Services.
DNV's accreditation program is the only one to integrate the ISO 9001 – the world's most trusted quality management system used by performance-driven organizations around the world to advance their quality and sustainability objectives.