Nearly ten years ago, UnityPoint Health – Finley Hospital opened the doors to their Heart Catheterization Lab, a facility used for assessing patient heart health and performing life-saving treatment. Having a Cath Lab on-site at Finley Hospital prevents unnecessary patient transfers and enables the heart care team to provide effective care quickly. Over the past ten years, the experienced heart care team has performed more than 12,500 procedures in the Cath Lab.
"Ten years has been a team effort that we have been able to build and sustain this program," said Dr. Tauseef Khan, Medical Director of Cardiovascular Services at Finley Hospital. "Taking care of my patients, I've learned the value of persistence and resilience. Every single patient, every single time is the focus of our attention."
The Cath Lab was a welcomed addition to Finley Hospital and UnityPoint Clinic Cardiology's suite of heart care services, which range from prevention, emergency care, inpatient and outpatient services, and cardiac rehabilitation – all in one location.
Since minutes matter during a heart attack or stroke, the Emergency Department at Finley Hospital has a direct route to the Cath Lab – an intentional aspect of the location. Finley Hospital's "door to balloon" time is routinely lower than the American Heart Association's recommendation of 90 minutes or less.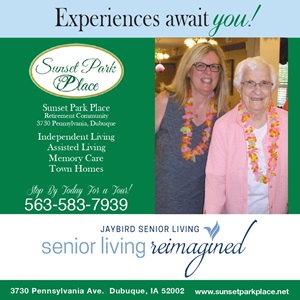 "What stands out about Finley's heart care is that it goes from the continuum. If someone comes in through the ED, they're taken care of there, brought to the Cath Lab, and referred to Cardiac Rehab," Jolene Stackis, RN, Cardiac Rehabilitation Lead Nurse, said. "It's comprehensive for the patient that they are kept in one facility now, all the way through their treatment and then follow-up with their cardiologist on a regular basis."
Over the course of the past ten years, the heart care team at Finley Hospital has strived to provide innovative procedures for their patients, such as the radial-first approach and the Shockwave Intravascular Lithotripsy, which have improved overall treatments and outcomes for patients. The cardiology department at Finley Hospital includes Dr. Tauseef Khan, Dr. Timothy Martin, and Janet Laban, NP, in addition to nurses, technologists, and other support staff.
UnityPoint offers thanks to all of the cardiology patients who have chosen Finley Hospital for their heart care over the past 10 years, and looks forward to continuing to provide heart care, close to home, for many years to come.
To learn more about heart care at Finley Hospital, visit UnityPoint.org/heartcare.