Unified Therapy welcomes Kara Clark, MS, OTR-L, as an Occupational Therapist.
Kara graduated with a Master of Science degree in Occupational Therapy from the University of Wisconsin-La Crosse in La Crosse, WI.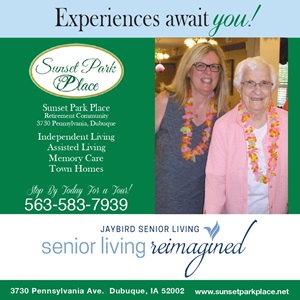 As a Board-Certified Occupational Therapist, Kara will treat injured, ill, or disabled patients of all ages through the therapeutic use of everyday activities which patients develop, recover, improve, and maintain the skills needed for daily living and working.
Unified Therapy Services is an outpatient pediatric and adult therapy clinic with locations in Dubuque, IA and Lancaster, WI, offering Physical, Occupational, Speech-Language, and Behavioral Therapy. Their dedicated team of therapists believe in a collaborative approach to assist children and adults in achieving functional goals.