The University of Dubuque's nursing program was named one of the best registered nursing programs in Iowa for the fourth consecutive year. RegisteredNursing.org, a nursing advocacy organization, placed UD second on the 2021 Best RN Programs in Iowa.
RegisteredNursing.org ranked the Top 10 nursing schools in Iowa by analyzing current and historical pass rates on the National Council Licensure Examination for Registered Nurses (NCLEX-RN) out of the 33 registered nursing programs in the state. Used by all state boards of nursing across the United States to help measure a student's competency, the exam is required for licensure.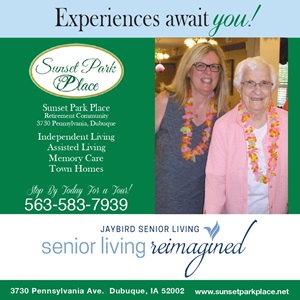 In 2020, UD had a 94% first time NCLEX-RN pass rate, above the state and national averages of 87% each. The University's first time pass rate was 100% the previous four years.
UD's nursing program is designed around a 21st century curriculum devoted to meeting the demands of 21st century health care. A variety of factors help maintain a commitment of excellence to students.