by Amanda Wettstein, Esthetician, Statera Integrated Health and Wellness Solutions
Itchy skin is difficult to deal with. If you are like most people, you probably try to find a quick fix just to ease the discomfort. Besides just being uncomfortable, itchy skin oftentimes ends up looking red and irritated and can even lead to wounds, scars, and infections if itched too much.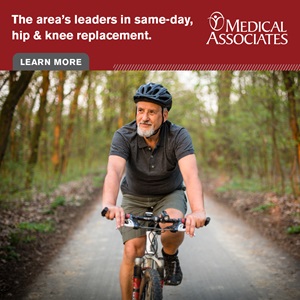 Hormone imbalances caused by daily problems could be behind your constant itch. Inflammation is often the cause of itchiness, and it's important to target what is going on in your body that is causing your irritation.
To read this and other premium articles in their entirety, pickup the April 2021 issue of Julien's Journal magazine. Click to subscribe for convenient delivery by mail, or call (563) 557-1914. Single issues are also available in print at area newsstands and digitally via the Issuu platform.