Most people are aware of the physical health benefits of exercise like maintaining a healthy weight, lowering blood pressure, reduced risk of chronic diseases, and improved strength and endurance among others. But in addition, the psychological benefits of exercise also exist. The emotional and mental benefits of exercise are so profound, many health professionals deem it as powerful treatment as pharmaceutical drugs.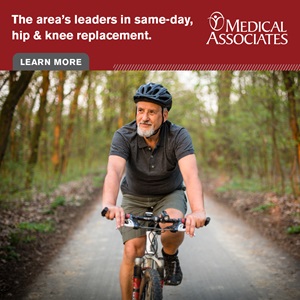 If curious to learn more, read on to learn how exercise can improve your mood. From reducing anxiety to increasing confidence, the benefits of exercise on mental health are profound. Learn more about each below and find out how to get started immediately following!
To read this and other premium articles in their entirety, pickup the January 2022 issue of Julien's Journal magazine. Click to subscribe for convenient delivery by mail, or call (563) 557-1914. Single issues are also available in print at area newsstands and digitally via the Issuu platform.