Stonehill Communities has acquired Roots of Dubuque, a home care services provider, as of April 3, 2023. Stonehill Communities will provide non-medical home care services under the name "Stonehill At Home."
"Stonehill At Home will be an extension of Stonehill Communities' continuum of health and wellness services for older adults. Like our other services, home care will meet you where you are in life," said Gretchen Brown, Stonehill President/CEO.
Stonehill At Home will help with activities of daily living such as bathing, dressing, eating, and exercise; household tasks such as housekeeping, laundry, meal preparation, and running errands; and social wellbeing through companionship, activities, wellness checks, and respite care. Services will be available around the clock.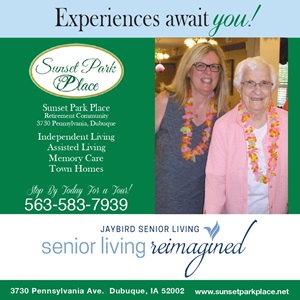 Stonehill sees this expansion as a strategic, mission-driven growth opportunity to adapt to the changing needs of the community.
Stonehill is currently hiring full-time and part-time personal caregivers, homemakers, and companions for Stonehill At Home. Individuals currently providing home care services to family members may be eligible for limited employment. Services are expected to be available to the community this summer. Additional information is available at Stonehilldbq.com/how-we-care/homecare or 563.690.9765.