SINSINAWA MOUND CENTER
Sinsinawa.org/moundcenter
Indigenous Reconciliation & Repair (via Zoom) – Tuesday, Nov. 8 @ 7 PM-8 PM
Kevin Abourezk (Lakota) and Margaret Jacobs (white settler) are the co-directors of Reconciliation Rising, a multimedia project, that showcases the lives and work of Indigenous and non-Indigenous people in the U.S. These people engaged in honestly confronting painful and traumatic histories, promoting meaningful and respectful dialogue between Natives and non-Natives and creating pathways to reconciliation.
Cases from the Files of a Bible Detective: Case of the Secret Sea (on site) – Wednesday, Nov. 9 @ 6:30 PM-8:30 PM
For four decades Dr. Frederick Baltz has been a Bible Detective, investigating events in the Scriptures which some have simply dismissed as non-historical. This is your chance to review and learn some Bible texts yourself while hearing from the disciplines of the biblical languages, archaeology, history, geology and even astronomy.
Icon Workshop (on site) – Friday-Sunday, Nov. 11-13
Master Iconographer, Drazen Dupor, will guide participants through a step-by-step process of painting this icon of Jesus in the Byzantine style.
Healing Grounds: Connecting Regeneration, Farming, and Reparations (via Zoom) – Tuesday, Nov. 15 @ 7 PM-8 PM
Liz Carlisle will present on a powerful land movement happening in this country. She has followed the story of four Indigenous, Black, Latinx, and Asian American regenerative farmers who are reviving their ancestors' methods of growing food-techniques long suppressed by the industrial food system. These farmers are restoring native prairies, nurturing beneficial fungi and enriching soil health.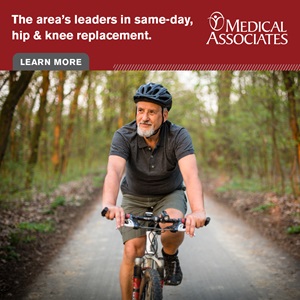 Canvas Painting: Winter Chapel (on site) – Tuesday, Nov. 15 @ 6 PM-9 PM
Sarah Barnes will guide you step-by-step in how to paint on canvas. All supplies will be provided.  Bring along your family and friends for an enjoyable and creative evening out!
Legacy of Agriculture at Sinsinawa: 175 Years of Farming, 1847-2022 (via Zoom) – Thursday, Nov. 17 @ 7 PM-8 PM
Farming has been a way of life at the Mound since 1847, when Father Samuel Mazzuchelli founded the order of Dominican Sisters of Sinsinawa. This talk will walk you through the past legacy of farming at Sinsinawa and explore where the future of farming is taking us.
An Advent Journey: Traveling to Bethlehem with Mary & Joseph (on site) – Wednesday, Nov. 30 @ 7 PM-8 PM
Mary experiences an invitation from an Angel and she visits her cousin Elizabeth who is with child. Joseph meets an angel in his dreams and vows to support Mary in any way he can. This holy couple have much to teach us as we journey through the weeks of Advent.
Sinsinawa Mound Center is excited to welcome visitors and guests once again. All visitors to Sinsinawa Mound are to check in with the receptionist for a temperature screening and show proof of vaccination upon arrival. View a list of upcoming events online or by calling (608) 748-4411.