SINSINAWA MOUND CENTER
Sinsinawa.org/moundcenter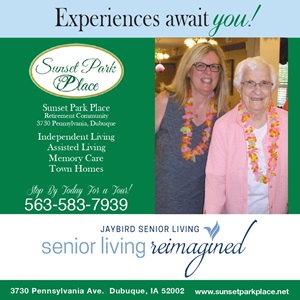 Sinsinawa Mound remains closed to the public and all programs, events, concerts, prayer services, meetings, tours, and retreats have been canceled through September 1 as they continue to adhere to the guidelines set forth by the Centers for Disease Control and Prevention (CDC) to help prevent the spread of the coronavirus (COVID-19) in the United States. Although the Mound is closed to visitors, Sinsinawa Bakery remains open for online ordering at Sinsinawa.org/bakery and Sinsinawa Book & Gift Gallery is available for online purchases at Sinsinawa.org/giftgallery. Customers can also place orders by calling (608) 748-4411. Items can be shipped via FedEx or customers can arrange for curbside pickup between 10 AM and 4 PM, Monday through Friday.