MISSISSIPPI ABBEY
MississippiAbbey.org
Meditations from Mississippi Abbey
Ongoing (Virtual)
In these uncertain times, we are subject to anxiety and stress unrelated to our normal life. The Sisters of Mississippi Abbey are bringing words of comfort and assurance to give you hope in this unusual season. Sign up for emails to be notified of new postings.
SINSINAWA MOUND CENTER
Sinsinawa.org/moundcenter
Sinsinawa Mound remains closed to the public for an indefinite period of time for all concerts, meetings, and tours. Many retreats, workshops, and prayer services have been either moved to a virtual venue or will be sponsored on site for small groups in a designated area of the building with social distancing and mask requirements in place. View a list of upcoming events at Sinsinawa.org/moundcenter.
JustFaith Series: Sacred Land (Food and Farming) – Mondays, Feb. 1, 8, 15 & 22 @ 6 PM-8 PM, Virtual
Participants will explore our connection with and our responsibility for the land, and learn how food and farming practices affect the climate, marginalized communities, and our own health and spiritual well-being. Through prayer, discussion, and presentation, we will explore practical ways to support, advocate for, and implement sustainable food and farming practices in the communities and the institutions of which we're a part. Each participant will work toward a plan of action.
Embracing the Chaos: Learning to Love the Difficult – Saturday, Feb. 6 @ 10 AM-12 PM, Virtual
How often do we feel at the mercy of the events of our lives? Does it seem like the chaos is what is running the show? So much of our emotional; physical; and, especially, spiritual energies are spent trying to limit and control chaos. Participants will explore how what we refer to as chaos is really the substance of our spiritual growth. Tom Roberts, a licensed psychotherapist and clinical hypnotherapist, will lead our workshop. He specializes in hypnotherapy and mindfulness therapy.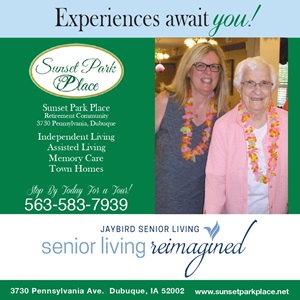 Native American Book Discussion Series: The Heartbeat of Wounded Knee – Tuesday, Feb. 9 @ 7 PM-8:15 PM, Virtual
Sinsinawa Mound Center's Ecological Programming Coordinator Eric Anglada will lead our discussion of this 2019 National Book Award and Carnegie Medal finalist. Author David Treuer writes so native and non-native people will fully understand American history. The book covers the last 130 years of Native American civilization since the 1890 massacre.
Lenten Series: On Pilgrimage (Dorothy Day and Thomas Merton) – Saturday, Feb. 20 @ 10 AM-11 AM, Virtual
Catholic Worker movement cofounder Dorothy Day and Trappist monk Thomas Merton are two of the most significant spiritual figures of the 20th century, uniting a passion for the interior life with efforts toward social transformation. They were also friends and correspondents. This retreat will explore their intersecting journeys as well as how those journeys might inspire how we live more faithfully today.
Pause: A Season to Breathe—Season of Release – Saturday, Feb. 27 @ 10 AM-12 PM, Virtual
Like the seasons of Earth that shift and change in nature, our lives of faith are also cyclical and invite us to pause, breathe into, and appreciate the season. This is the third of our four-session virtual micro-retreat that invites participants to be attentive, compassionate, pause, and appreciate each faith-based season as it mirrors the natural changing cycle of seasons. From the ordinary time of now through the anticipated promise of hope, these sessions will be both reflective and engaging.
While the Mound is closed to visitors, Sinsinawa Bakery remains open for online ordering at Sinsinawa.org/bakery and Sinsinawa Book & Gift Gallery is available for online purchases at Sinsinawa.org/giftgallery. Customers can also place orders by calling (608) 748-4411. Items can be shipped or customers can arrange for curbside pickup between 10 AM and 4 PM, Monday through Friday.
SHALOM SPIRITUALITY CENTER
ShalomRetreats.org
Faith Writers Writing Conference – Friday & Saturday, Feb. 19 & 20 @ 8:30 AM-5 PM (Fri.) & 8:30 AM-3:30 PM (Sat.), Virtual
Writers of all levels can join for Shalom's second annual Faith Writer's Writing Conference with keynote speaker Cynthia Ruchti. Cynthia tells stories hemmed in hope through her novels, novellas, devotions and non-fiction, and as a speaker for women's events/retreats and writers' conferences/workshops. She serves as Professional Relations Liaison for American Christian Fiction Writers and is a literary agent with Books & Such Literary Management.
Faith Writers (Monthly Writer's Group) – Tuesday, Feb. 16 @ 6:30 PM-8 PM, Virtual
Monthly writer's group allows time to share up to two pages of writing with an opportunity for feedback and critique from other members.