SHALOM SPIRITUALITY CENTER
ShalomRetreats.org
Shalom's Annual Advent Evening for Women – Monday, Dec. 5 @ 6 PM-9 PM
Continuing a 20+-year Shalom tradition, the wonderful women of Lydia will lead us in a prayerful and inspirational celebration of the season. A scrumptious dinner will precede the chapel program in our dining room. Come for an evening of delicious food, casual conversation, friendship, and prayer. Invite your friends to join you in celebrating the spirit of the season. The cost is $40 per person; please register by Monday, November 28.
Prayer Shawl Ministry – Thursday, Dec. 8 @ 10 AM-12 PM
Join us as we share prayer, fellowship, and shawl-making. Newcomers to the ministry and crocheting/knitting are welcome. Freewill donation; RSVP at our website or call 563.582.3592.
The Flight into Egypt: A Refugee Perspective – Wednesday, Dec. 7 @ 6:30 PM-7:30 PM
The story of Jesus, Joseph, and Mary is a story of a refugee family. Their early years living in Egypt were not one of choice but an escape into the night from persecution and imminent murder. When the time seemed safe from danger, they returned to their country and were allowed to choose their ultimate home in Nazareth. Without these basic human rights of freedom of movement, both internally and externally from their country, there may not have been a Christmas Story as we know it. Join us as Sr. Frances shares the story of the holy family through the lens of refugees. The cost is $10 per person; please register by Monday, December 5.
Shalom Annual Advent Dinner, Music & Prayer – Monday, December 12, 6 PM-9 PM
Enjoy our annual evening of anticipating Christmas with food, music, and prayer. We'll nourish our bodies with a bountiful meal and our spirits with beautiful music and prayer. Join us and this wonderful group of musicians for a joyous evening that will open your heart and mind to the beauty of the season and the message of the coming Messiah. The cost is $40 per person; please register by Monday, December 5.
Meditation and Music: Sound Healing – Monday, Dec. 19 @ 6:30 PM-7:30 PM
Experience a deep meditative state as you surrender to the healing sound frequencies of Crystal Singing Bowls. This practice helps to cultivate a calming and relaxing experience for participants. This month will include a holiday intention!
Shalom Winter Breakfast – Tuesday, Dec. 20 @ 7:30 AM
All are welcome to our Annual Winter Breakfast featuring Charism Team member Julie Tebbe. Julie will usher us into the holidays as 'Christmas People!' Using music, stories, and prayer, Julie will share how carrying the true spirit of Christmas in our hearts lasts beyond the season. As 'Christmas People,' we are called to live and share the light of Christ all year long. Join us for a delicious and festive meal, friendship, and fun!
SINSINAWA MOUND CENTER
Sinsinawa.org/moundcenter
Legacy of Agriculture at Sinsinawa: 175 Years of Farming 1847-2022 (via Zoom) – Tuesday, Dec. 6 @ 12-1 PM & 7-8 PM
Farming has been a way of life at Sinsinawa Mound since 1847, when Father Samuel Mazzuchelli founded the order of Dominican Sisters of Sinsinawa. This discussion will walk you through the past legacy of farming at Sinsinawa and explore where the future of farming is taking us.
Cases from the Files of a Bible Detective: Case of the Threatening Star (on site) – Wednesday, Dec. 7 @ 6:30 PM-8:30 PM
For four decades, Frederick Baltz has been a Bible Detective, investigating events in the Scriptures which some have simply dismissed as non-historical. This is your chance to review and learn some Bible texts yourself while hearing from the disciplines of the biblical languages, archaeology, history, geology and even astronomy.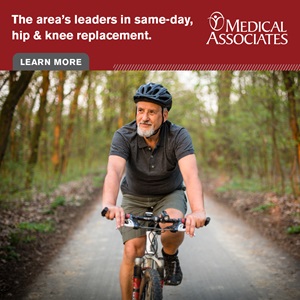 Thomas Mertin's Final Years (on site) – Saturday, Dec. 10 @ 1 PM-4 PM
The great monk, mystic and writer, Thomas Merton, lived one of the most fascinating lives of the 20th century. But of all the years he lived, his last in 1968 may have been his most wide-ranging and fascinating. During our time together we'll explore the amazing life of Thomas Merton with special attention to his final year.
Advent Book Discussion: The Universal Christ by Richard Rohr (via Zoom) – Tuesday, Dec. 13 @ 6:30 PM-8 PM
In this New York Times bestseller, Richard Rohr has drawn on scripture, history and spiritual practice to articulate a profound and transformative view of Jesus Christ. Thought-provoking, practical and full of deep hope and vision, "The Universal Christ: How a Forgotten Reality Can Change Everything We See, Hope For, and Believe", is a landmark book from one of our most important spiritual writers, and an invitation to contemplate how God liberates and loves all that is.
Sacred Land–Wild Church: Winter Solstice (on site) – Wednesday, Dec. 21, 6:30 PM-8 PM
Fire and song, ritual and community, prayer and quiet: this ecumenical gathering is centered on honoring the sacred time of Winter Solstice, the shortest day and longest night of the year.
Sinsinawa Mound Center is excited to welcome visitors and guests once again. All visitors to Sinsinawa Mound are to check in with the receptionist for a temperature screening and show proof of vaccination upon arrival. View a list of upcoming events online or by calling (608) 748-4411.
CROSSROADS CHURCH
Sunday Service – Sundays, December 4-25, 9 AM & 10:30 AM @ Peosta Community Centre (Peosta, IA)
Crossroads Church Peosta is a place where people can meet Jesus, engage in life-giving community, and everyone is welcome. We believe in creating a space where people can have authentic encounters with Christ, discover their gifts, and use them for God's glory. Join us for our Sunday services! Visit CrossroadsPeosta.org.
Young Adults – Sundays, December 4 – 25, 5-7 PM @ The Intersection
Crossroads Young Adults is a community for 18-25 year olds to discuss issues surrounding faith that are relevant to their stage of life. Join us for food, fellowship and small group discus­sions. Free. Visit CrossroadsPeosta.org.
Youth -Wednesdays, December 7-28, 7-8 PM @ Peosta Community Centre (Peosta, IA)
Crossroads Youth is open to all students in 6th-12th grade, this is a time for teenagers to be in community with other teens, have a time of fun, games, food and learn how faith in Jesus is relevant for them today. Free. Visit CrossroadsPeosta.org.
NEW YEAR'S EVE WORSHIP & JAZZ SOCIAL
Saturday, December 31, 4-6 PM @ Steeple Square
First Congregational UCC invites you to New Year's Eve Worship and Jazz Social fea­turing Jazz Q, a local 7-piece jazz band made up of music professionals from our commu­nity. Hors d'oeuvres and refreshments will be served. Come for the entire event or through­out the event. Visit 1stCongUCC.org.