SHALOM SPIRITUALITY CENTER
ShalomRetreats.org
Decisions, Decisions, Decisions: Narrowing the Options – Saturday, Aug. 5 @ 9 AM-3 PM
This creative, reflective workshop will provide an environment to look at decision-making skills, identify the content of our lives, and examine how we sift through all the facets. Sr. Ginny Heldorfer, Sr. Janet May, and Julie Tebbe will be facilitators for the day. All three women are involved in companioning people of all ages as they make life decisions. Includes a light lunch.
Lunch and Renew: Chair Yoga – Wednesday, Aug. 16 @ 11:30 AM-12:30 PM
August theme: improve your posture! This Yoga practice will focus on awareness, core strength, and breathing techniques for better posture, followed by a simple and delicious lunch!
Meditation and Music: Sound Healing – Monday, Aug. 21 @ 6:30 PM-7:30 PM
A wonderful meditative and healing session.
SINSINAWA MOUND CENTER
Sinsinawa.org/moundcenter
No Child Left Inside – Thursday-Friday, Aug. 3-4 @ 9 AM-3 PM
Sinsinawa Mound is sponsoring a two-day summer camp on August 3 and 4 designed to connect children with the living world and cultivate a sense of deep respect and wonder for one another and the Earth. We'll play games, explore, crawl, take on animal forms and track who else has been spending time in the forests and gardens of Sinsinawa Mound.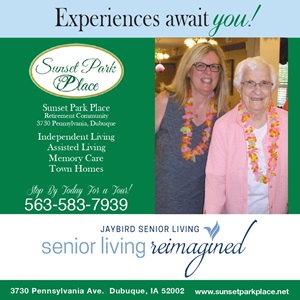 Native Book Discussion: The Grass Dancer: A Novel (via Zoom) – Tuesday, Aug. 8 @ 7 PM-8:15 PM
Inspired by the lore of her Indigenous heritage, Susan Power has forged a novel of interconnected stories rich with drama and infused with the magic of the everyday. The Grass Dancer reveals the harsh price of unfulfilled longings and the healing power of mystery and hope.
"Hagia Sophia": Thomas Merton's Magnificent Poem of Contemplation in Action – Saturday, Aug. 12 @ 9:30 AM-4 PM
The renowned monk and mystic, Thomas Merton, helps us deepen into the life of Sophia. In his prose-poem "Hagia Sophia" he offers us the beauty of words to reveal the wisdom beyond words, Sophia. In this day-long retreat, Paula Hirschboeck will guide us in exploring and practicing each phase of Merton's experience of Sophia.
Sinsinawa Mound Market – Wednesday, Aug. 23 @ 4 PM-7 PM
Join us for our summer market featuring multiple vendors! This is held at our farm every fourth Wednesday through September from 4-7 p.m. Some of our featured vendors are Collaborative Farmers, Dropseed Farm, Sandhill Farm, City Girl Farming, The Mound's Farm, Sinsinawa Bakery and the Sinsinawa Book & Gift Shop.
Community Song Circle – Saturday, Aug. 26 @ 10 AM-11:30 AM
This community singing experience is open to anyone, no matter their singing experience or ability.
Harvest Fest – Sunday, Aug. 27 @ 1 PM-4 PM
Harvest Fest is back at the Sinsinawa Mound Collaborative Farm! Come join us for collaborative farm tours, hay rides, live music, natural tie-dying, prairie tours and more. Learn about our local organic food system and meet the farmers who provide fresh healthy veggies to you and your family. New this year will be tastings, beverages (adult and kid-friendly), local cheese, local honey and Sinsinawa Mound bread. Come spend the afternoon hanging out and enjoying a sweeping view of the tri-state area.
Sinsinawa Mound Center is once again open to visitors and guests. View a list of upcoming events online or by calling (608) 748-4411.