The Dominican Sisters of Sinsinawa are working with the real estate brokerage team Cushman & Wakefield | Boerke to transition ownership of some of their buildings at Sinsinawa Mound. The goal is to reuse the existing buildings in ways that align with the ongoing mission of the Dominican Sisters.
The Sisters' work in the region in the last 175 years has brought great value, but with fewer Sisters and staff, the expansive campus is no longer being fully used. The Congregation hopes to repurpose some of the buildings to be of lasting value to the communities it serves.
The buildings being marketed nationally include the 1899 St. Clara Convent; the 1964 buildings which house an industrial kitchen, dining room, a pool/wellness area, single bedroom suites, community room living spaces, and offices; and the three-story Rotunda structure. The distinctive, mid-century architecture of the Rotunda houses Queen of the Rosary Chapel, a 500-seat auditorium, library, exhibit areas, and office space.
The Sinsinawa Dominican Sisters plan to maintain a community presence at Sinsinawa into the foreseeable future. As part of this transition, a majority of the Sisters will move to an assisted living center in Muskego, WI, in 2023. Twenty to 30 Sisters will continue to live and work at Sinsinawa and occupy the remaining Mound buildings and facilities, such as the St. Clara Chapel, the Stone Building, Westknoll, and Rachel House.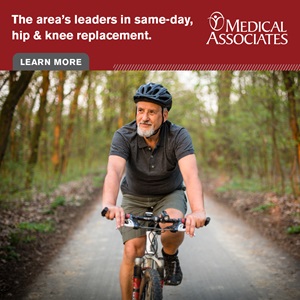 The Sinsinawa Mound Collaborative Farm, as well as other ecological initiatives, will continue to utilize the natural beauty and unique character of Sinsinawa Mound. Workshops and retreats will continue, and the Congregation is exploring options for maintaining the bakery. The Academy Apartments will continue to serve as housing for senior citizens. Sisters needing skilled care will continue to reside at St. Dominic Villa.
If the current initiatives fail to find an appropriate new owner, the Congregation plans to begin deconstruction of the marketed buildings in 2023, preserving the most valuable assets and returning the sites to their natural state as much as possible.
Visit Sinsinawa.org/MoundFuture to learn more.