Tri-State Occupational Health (a joint venture of Medical Associates Clinic and MercyOne Dubuque Medical Center) is pleased to announce that Stephanie Cluskey, DPT, has joined their team as a physical therapist.
Stephanie received her Doctor of Physical Therapy degree from Clarke University in Dubuque. Previously, Stephanie worked as a physical therapist at Unified Therapy Health Services/Unified Therapy Services in Dubuque, where she treated outpatient orthopaedic and pediatric patients.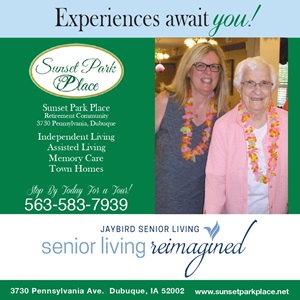 In her role at Tri-State Occupational Health, Stephanie will plan, interpret, and implement specific physical therapy/industrial rehabilitation programs for patients with work-related injuries, provide post-offer employment testing, work hardening/conditioning programs, and perform on-site job site analysis and ergonomic assessments. She will practice in collaboration with healthcare providers from other disciplines including primary and specialty providers, offering continued expansion of services and modalities, and provide educational opportunities and training sessions for providers as well as clients. Stephanie will also be assisting with client relations to include marketing of services offered at TSOH through onsite visits as well as periodically contributing educational articles.