For many, getting a solid night's sleep is as elusive as winning the lottery. Getting too little sleep is so common that it's become almost a badge of honor to get through each day with sleep deprivation. Even if you feel like you can function on little sleep, it's actually debilitating, if not dangerous, to a person's health and mental faculties.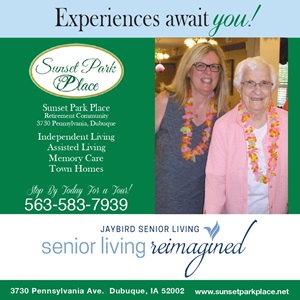 Not getting enough sleep increases the risk of obesity, memory impairment, illness, and even hallucinations or death. Falling asleep is a common problem. But sleep quality is also crucial for optimum brain function and recovery. Fortunately, there are many ways to train your body and mind to fall asleep more quickly and improve your sleep quality.
To read this and other premium articles in their entirety, pickup the January 2022 issue of Julien's Journal magazine. Click to subscribe for convenient delivery by mail, or call (563) 557-1914. Single issues are also available in print at area newsstands and digitally via the Issuu platform.