MercyOne Dubuque Medical Center nurse Megan Webber, MSN, RN, NPD-BC, CMSRN, clinical specialist and nurse residency program coordinator, was recently honored as the recipient of the 2023 Learning Facilitator Award by then Association for Nursing Professional Development (ANPD). The announcement was made at the ANPD Aspire Convention held in Atlanta, Georgia, March 14-17.
Each year, the ANPD presents eight awards recognizing members who have demonstrated excellence in nursing professional development. The winner of the Learning Facilitator Award uses the educational design process to bridge knowledge, skills, and/or practice gaps, provides supportive educational resources and opportunities, restructures programs to meet future needs, and identifies and acquires resources needed for quality program design and delivery.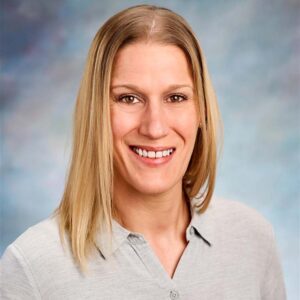 MercyOne Dyersville Medical Center recently added a nurse practitioner (NP) further expanding the MercyOne circle of care at the critical access hospital. Renee Scheitzach, NP started her career at MercyOne over 20 years ago and previously worked as the charge nurse in the intensive care unit at MercyOne Dubuque Medical Center.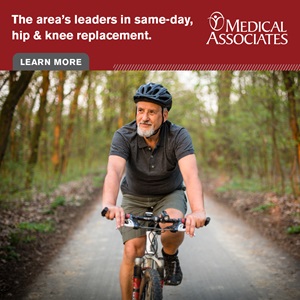 In other news, MercyOne Dubuque Medical Center is collaborating with Wahlert Catholic High School, Senior High School, and Hempstead High School to provide practical experience for high school students interested in a career in health care.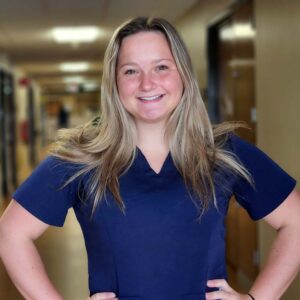 The pilot internship program began in September 2022 and had one intern, Anna Knockel, a senior at Wahlert Catholic High School. For the second installment of the program, eight interns shadowed health care professionals for 10 to 12 weeks in various departments of their choice. The interns helped with special projects and job responsibilities in collaboration with other staff members in addition to the job shadow opportunities.
Knockel joined the MercyOne team for 12 weeks and rotated in between departments every two weeks. She was hired as an on-call (PRN) certified nursing assistant (CNA) in surgical services at MercyOne Dubuque Medical Center.