Medical Associates is pleased to announce the arrival of Michael Marks, MD, PhD, to our Oncology and Hematology department. Dr. Marks received his medical degree from the University of Alabama School of Medicine, Birmingham, AL, and Doctor of Philosophy in Biochemistry, from the University of Alabama at Birmingham. Dr. Marks has clinical fellowship training from the University of Texas Health Science Center at Houston, Department of Pathology and Laboratory Medicine, Houston, TX. After completing his residency at the University of Alabama at Birmingham, Department of Radiation Oncology, he went on to assume the role of Chief Resident, overseeing and guiding the training of fellow residents.
As a Board-Certified Radiation Oncologist, Dr. Marks specializes in utilizing radiation therapy to effectively treat cancer, aiming to cure or alleviate its symptoms.
Medical Associates also announces the arrival of Holly Melahoures, DO, to our Hospital Medicine department. Dr. Melahoures received her medical degree in Osteopathic Medicine Des Moines University College of Osteopathic Medicine, Des Moines, IA, and Bachelor of Science in Biology from the Loyola University Chicago, Chicago, IL, and completed her residency in Internal Medicine at the University of Iowa, Des Moines, IA.
Most recently she worked as a Nocturnist Hospitalist at Mercy Cedar Rapids Medical Center, Cedar Rapids, IA, and MercyOne North Iowa Medical Center, Mason City, IA. In addition, she previously held the position of Chief Medical Officer at MercyOne Newton Medical Center, Newton, IA.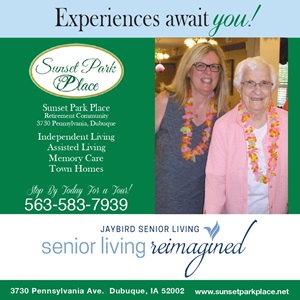 Medical Associates Clinic is pleased to announce the promotion of Kara Mach to Director of Finance. Kara, who served as a Controller at Medical Associates for more than eight years, will now assume the position of Director of Finance. In her new role, she oversees the financial operations of the organization, utilizing her financial expertise and strategic insight to support the organization's goals.
Medical Associates Health Plans announces the appointment of Jill Mitchell as its new Chief Operating Officer. In this role Mitchell is responsible for managing day-to-day operations and optimizing internal processes of the company. She was most recently the Director of Finance at Medical Associates Health Plans where she brought leadership and development to the health plans financial operations.
Medical Associates Clinic has welcomed Kelsey Weinschenk to their team as Director of Clinical Services. Kelsey received her Master of Health Care Administration from Marquette University, Milwaukee, WI and her Bachelor of Science in Nursing from the University of Dubuque, Dubuque, IA. She most recently worked as the Director of Infusion Services and Apheresis Service Line at Stanford Hospital, Palo Alto, CA, and prior to that she worked as the Patient Care Manager for Radiation Oncology.
Kelsey is a Bellevue native, and as a member of Medical Associates Clinic, she provides administrative leadership and management of the Oncology, Infusion Center, Gastroenterology, Rheumatology, Otolaryngology, Urology, Surgery, and In-Office Dispensing Program.