by Lawrence Hutchison, MD – Medical Director at Statera
Don't get me wrong, I certainly approve of healthy changes and setting goals and the group motivation inherent in the making of New Year's resolutions. As we say goodbye to an old year and welcome in the new, we attempt to let go of our bad habits and resolve to adopt new and better ones. No doubt, striving to cut a few pounds, committing to exercise, quitting smoking, giving up sweets, eating healthier, drinking less alcohol, reading more books, and watching less TV are all laudable goals and admirable resolutions. Unfortunately, most of us – determined to change – make our resolutions and abandon those goals long before February.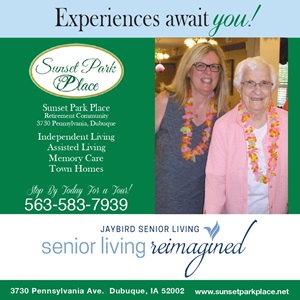 This year, why not make your New Year's resolution a "Wellness Revolution."
To read this and other premium articles in their entirety, pickup the January 2019 issue of Julien's Journal magazine. Click to subscribe for convenient delivery by mail, or call (563) 557-1914. Single issues are also available in print at area newsstands and digitally via the Issuu platform.