Stonehill Communities is now providing personalized complimentary balance screenings using new VST Balance technology through therapy partner, Select Rehabilitation. The screenings are conducted using an automated system with artificial intelligence and machine vision capabilities to monitor individuals' movements down to the centimeter. Stonehill is one of the first 25 facilities in the country to receive the VST Balance system, and the only one in the tri-state area.
"It's really exciting to be able to offer this to our community," said Jennifer Kress, Director of Therapy at Stonehill Communities, "The great part is that it gives both the patients and our therapists in-depth feedback immediately following the screening. Because the computer system does all the analysis, we are able to spend more time with each patient developing their personal goals. We've been able to provide patients with data regarding their personal fall risk," said Kress.
Stonehill has offered this screening to residents of its independent and assisted living facility, Wellness Center members, and is now offering complimentary assessments to the public by appointment through its Outpatient Therapy Clinic.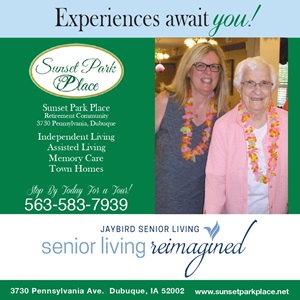 The system is also being used regularly by the therapy team working with residents in outpatient therapy, post-acute rehabilitation, and long-term care at Stonehill. The VST Balance system allows therapists to provide state-of-the-art, interactive treatment activities that enhance traditional treatment methods.
"This is really a great addition to our campus. Technology like this is integral to the future of healthcare, and we are happy to embrace this opportunity for innovation that takes our services to the next level," said Gretchen Brown, Stonehill Communities President and CEO.
More information on VST Balance screening and Outpatient Therapy at Stonehill is available at stonehilldbq.com or by calling 563.690.9637.