Medical Associates is pleased to announce the arrival of Rahul Samtani, MD, to their Orthopaedics and Sports Medicine department.
Dr. Samtani received his Medical Degree from George Washington University School of Medicine and Health Sciences in Washington, DC; residency from University of Wisconsin School of Medicine and Public Health in Madison, WI; and Spine Surgery Fellowship from University of California in San Francisco, CA.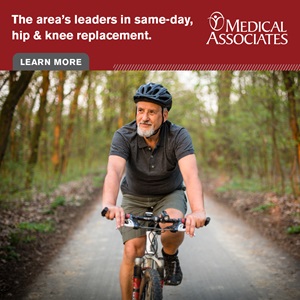 Dr. Samtani specializes in disorders of the cervical, thoracic, and lumbar spine. He is devoted to the prevention, diagnosis and treatment of the spine using a combination of non-operative, minimally invasive, image guided robotic techniques for the treatment of spinal pathoplogy.