Medical Associates Clinic is pleased to announce that Megan Kraciun, DPT, OCS, has joined their Physical Therapy Department. Megan received her Doctor of Physical Therapy degree from St. Ambrose University in Davenport, IA. Previously, Megan worked at Rock Valley Physical Therapy in Davenport and is a board certified Orthopedic Clinical Specialist.
In her role at Medical Associates, Megan will evaluate conditions and design and implement an individualized treatment program for her patients. She will help patients improve or restore their physical function and fitness level by decreasing pain and increasing strength, posture, flexibility and movement. Physical Therapists practice in collaboration with healthcare providers from other disciplines including primary and specialty care providers.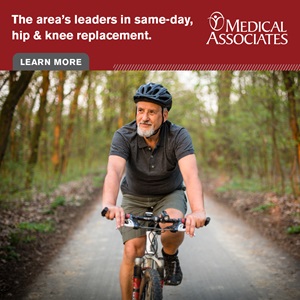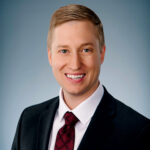 Medical Associates is also pleased to announce the arrival of Matthew Kraciun, DO, to our their Family Medicine department. Mathew received his Medical Degree at Kansas City University of Medicine and Biosciences, Kansas City, MO, and performed his residency at Genesis Health System, Davenport, IA. As a Family Medicine physician, Dr. Kraciun will offer immediate and routine care including diagnosis and treatment of acute and chronic illnesses for patients of all ages.