U.S. News & World Report, the global authority in hospital rankings and consumer advice, has named MercyOne Dubuque Medical Center as a 2022-2023 High Performing hospital for hip fracture. This is the highest award a hospital can earn for U.S. News' Best Hospitals Procedures & Conditions ratings. The annual Procedures & Conditions ratings are designed to assist patients and their doctors in making informed decisions about where to receive care for challenging health conditions or elective procedures.
MercyOne Dubuque Medical Center earned a High Performing rating for hip fracture in recognition of care that was significantly better than the national average, as measured by factors such as patient outcomes.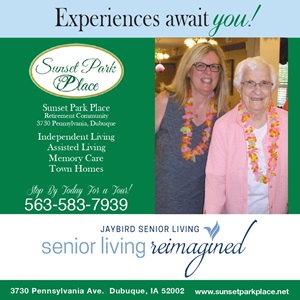 For the 2022-2023 Best Hospitals rankings and ratings, U.S. News evaluated more than 4,500 hospitals across 15 specialties and 20 procedures and conditions. Fewer than half of all hospitals received any High Performing rating, and only four earned this rating in all procedures and conditions. State and metro area rankings reflect the highest performing hospitals in the area across multiple areas of care.