Malissa Sprenger accepted the position of vice president, mission integration for the eastern Iowa region of MercyOne, which includes Clinton and Dubuque and critical access hospitals in Dyersville, Elkader, and Guttenberg.
Malissa is a highly respected leader across the state of Iowa and nationally for her leadership in the area of opioid use prevention, and serves as chair of the Opioid Task Force for MercyOne. She has been the clinical coordinator of MercyOne Turning Point Treatment Center since October 2007, and prior to that was a substance use disorder and employee assistance counselor at MercyOne for six years. Malissa is vice president of the Iowa Board of Certification and participates in their ethics hearing process and on their advisory council.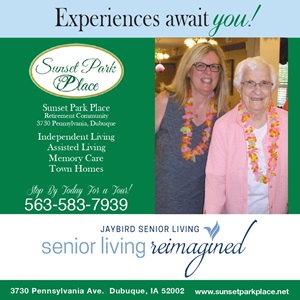 Malissa has a Master of Science Degree in Clinical Psychology from Emporia State University, Emporia, Kansas, and a Bachelor of Arts Degree in Psychology from Saint Ambrose University in Davenport. She has presented at the local, regional, and national level and volunteers extensively, especially for her local parish and the faith community. She has received numerous honors, including the Public Health Award Coin from the Iowa Department of Public Health and the Hospital Hero Award from the Iowa Hospital Association.