In 1982, Medical Associates Clinic physicians and leaders came together with an innovative idea to create a physician-owned health maintenance organization. By bringing together all components of the healthcare system, their vision was to ensure the community had access to the highest-quality care at an affordable cost. The result was Medical Associates Health Plans, a unique, physician-owned health insurance plan that gave members the assurance of knowing that decisions made about their health were made by their very own doctors. This new concept – a collaborative provider-payor relationship with shared responsibility and reimbursement based on value rather than volume, allowed Medical Associates Health Plans to seamlessly coordinate care for its members more efficiently than other payors, thus providing a much more affordable health insurance option that was welcomed by the community.
And now, four decades later, these founding principles remain the cornerstone of Medical Associates' highly efficient, value-based integrated care model that continues to demonstrate lower cost, improved health, and excellent member and patient experiences. It is these values that set them apart from other healthcare systems and has earned Medical Associates its place as one of the top health plans in the country.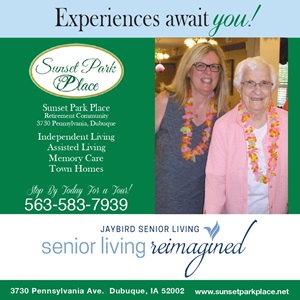 When Medical Associates Health Plans opened for enrollment in 1982, they had just one employer group on their plan. Within a year, they introduced a Medicare option for area seniors and enrollment started to boom. Today, Medical Associates Health Plans offers insurance coverage for 60,000 members through fully and self-insured employer plans and a Medicare cost product. Their plans are offered throughout Iowa, Illinois, and Wisconsin and include a robust network of 25,000 providers. It is their mission to provide superior healthcare and an excellent patient experience.