As a member of the Neurology team, Connor Golden, PA-C, will treat health concerns involving the brain, spinal cord, nerves, and diseases of the muscles. He will work closely with primary and specialty care providers to offer complete and coordinated care for patients with the following disorders: movement disorders (e.g. tremor, restless leg syndrome, Parkinson's), dementia, and neuropathies.
Connor received his Masters of Science in Physician Assistant Studies degree from the University of Dubuque in December of 2020 and previously worked at MercyOne Medical Center in Dubuque in various patient care roles.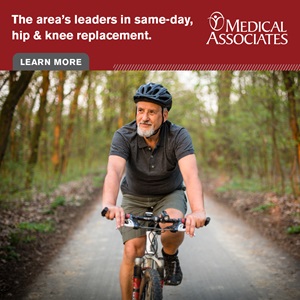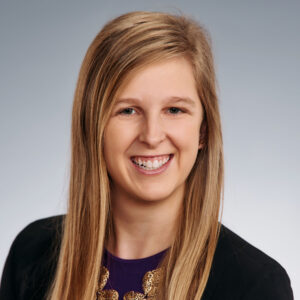 Medical Associates is also pleased to announce that Sara Vandegrift, OD, has joined the Medical Associates Ophthalmology Department. Dr. Vandegrift is a Dubuque native. She received her Doctorate in Optometry from the Illinois College of Optometry, Chicago, IL, and her Bachelor of Science degree in Biology from Coe College, Cedar Rapids, IA. Dr. Vandegrift will provide routine and preventive care of the eyes as well as the diagnosis, treatment, and management of diseases affecting the eye and vision.