by Kimberly Blaker
Approximately 10% of American school-age children suffer from a learning disability (LD) and/or attention deficit hyperactivity disorder (ADHD), according to a report by the Centers for Disease Control. About 4% of children have both. But for many kids, these disorders go undetected despite their ongoing struggles with school work and behavior issues that often accompany the conditions.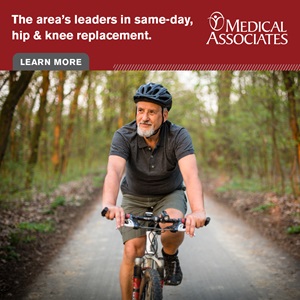 Often, parents don't suspect learning disabilities because many people associate it with low IQ. But LDs affect children of all intelligence levels and has nothing to do with IQ. In fact, it isn't uncommon for a child with a learning disability to excel in one or multiple subjects, while struggling in another. Also, kids with LDs or ADHD may do well under certain conditions. Yet, in other situations, they have great difficulty. Depending on the LD and severity of it, a child might struggle in all areas.
To read this and other premium articles in their entirety, pickup the August 2022 issue of Julien's Journal magazine. Click to subscribe for convenient delivery by mail, or call (563) 557-1914. Single issues are also available in print at area newsstands and digitally via the Issuu platform.