by Linda Peterson, PhD, NCC, CLC
If you are over age 50 and considering returning to the classroom after a break or beginning your educational journey for the first time, you are in good company. According to Forbes (2018), adults in their 50s, 60s, 70s, and beyond are now the majority of degree seekers in the U.S. A recent national survey by Champlain College Online found that 60% of all U.S. adults age 23-55, without a degree, have considered returning to college. Clearly, lifelong learning is now the new normal, in and beyond the classroom.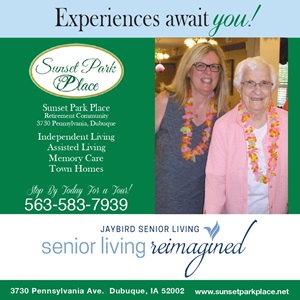 To read this and other premium articles in their entirety, pickup the August 2019 issue of Julien's Journal magazine. Click to subscribe for convenient delivery by mail, or call (563) 557-1914. Single issues are also available in print at area newsstands and digitally via the Issuu platform.