by Lynn Randall
How is gut health related to your overall health? Your gut health affects the health of your entire system. If your normal gut environment is disrupted, research suggests it can be associated with allergies, immune function, inflammation, obesity, type 2 diabetes, eczema, acne, depression, digestive health, anxiety, joint pain, and even Alzheimer's.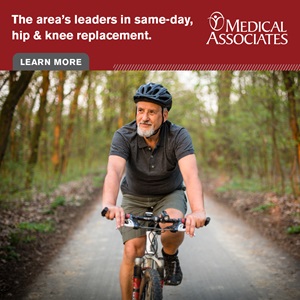 Your body is home to trillions of microorganisms, including good gut bacteria, yeast, and some potentially harmful bacteria as well. When your gut microbiome is strong and there is a balance of microorganisms, it positively affects your overall health. When you have a good balance of healthy bacteria, your food is digested, nutrients are absorbed, and allergens, toxins, and illnesses are kept at bay.
To read this and other premium articles in their entirety, pickup the March 2020 issue of Julien's Journal magazine. Click to subscribe for convenient delivery by mail, or call (563) 557-1914. Single issues are also available in print at area newsstands and digitally via the Issuu platform.