by Kimberly Blaker
More than 100 million Americans will experience serious problems in relationships, become depressed, or develop anxiety at some point in their lives, reveal Larry E. Beautler, Bruce Bongar, and Joel N. Shurkin in A Consumer's Guide to Psychotherapy: A Complete Guide to Choosing the Therapist and Treatment That's Right for You. Therefore, they may require psychiatric diagnosis or benefit from the services of a mental health care professional.
Unfortunately, countless mental health care professionals lose their licenses each year as a result of patient abuse, sexual misconduct, fraud, substance abuse, unlicensed practice, medication violations, and more.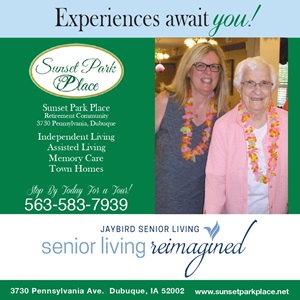 Should you be faced with a crisis, know how to find a reputable mental health care provider with the expertise you need and that you can trust.
To read this and other premium articles in their entirety, pickup the January 2022 issue of Julien's Journal magazine. Click to subscribe for convenient delivery by mail, or call (563) 557-1914. Single issues are also available in print at area newsstands and digitally via the Issuu platform.