Editor's note: This article was provided by MercyOne.
Regular physical activity is one of the best things you can do for your health. But, according to the American Heart Association, only about one in five adults and teens gets enough exercise to maintain good health.
So, how much is enough?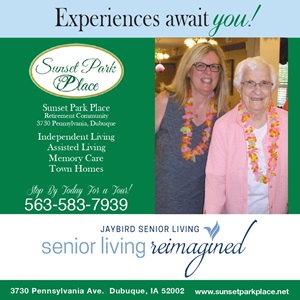 The U.S. Department of Health and Human Services, Office of Disease Prevention and Health Promotion, publishes the Physical Activity Guidelines for America. In these guidelines, which are available at health.gov, recommendations are listed for children, adults, aging adults, pregnant and postpartum women, and those with a chronic health condition or disability.
To read this and other premium articles in their entirety, pickup the February 2020 issue of Julien's Journal magazine. Click to subscribe for convenient delivery by mail, or call (563) 557-1914. Single issues are also available in print at area newsstands and digitally via the Issuu platform.