Are you or someone you know providing care for a loved one with chronic illness? There will soon be a new resource for non-professional caregivers in the Dubuque community thanks to a partnership between the Jim Theisen family, Stonehill Communities, and local donors who give through an endowment at the Community Foundation of Greater Dubuque.
More than one in five Americans act as an unpaid family caregiver for a loved one at home, and 78% of adults living in the Dubuque area depend on family and friends as their only source of help. Family members care for loved ones with countless chronic conditions such as Alzheimer's, COPD, Parkinson's disease, Muscular Dystrophy, ALS, diabetes, cancer, and other disabilities. These numbers only continue to grow.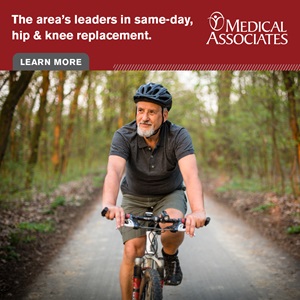 New support for those caring for loved ones at home will be available beginning in November 2021 through a new Caregiver Resource Center. Located on the Stonehill Communities campus at 3485 Windsor Avenue, it will be open to individuals throughout the tri-state area. The Center will be a place where non-professionals who care for loved ones with chronic illnesses can go for an array of resources – most of which at no cost – that support them in their caregiver role. These services will be for caregivers of all ages – a spouse caring for a spouse, an adult child caring for an aging parent or grandparent, or a sibling caring for a brother or sister with chronic illness. The vision is that this is a place where the caregiver can find support for themselves from others who understand their journey.
To read this and other premium articles in their entirety, pickup the November 2021 issue of Julien's Journal magazine. Click to subscribe for convenient delivery by mail, or call (563) 557-1914. Single issues are also available in print at area newsstands and digitally via the Issuu platform.