CARF (Commission on Accreditation of Rehabilitation Facilities) International announced that Hills & Dales has been accredited for a period of three years for its Community Employment Services: Employment Supports, and Job Development services; as well as Community Integration, and Community Integration (Autism Spectrum Disorder – Children and Adolescents) services. The latest accreditation is the sixth consecutive Three-Year Accreditation that the international accrediting body, CARF, has given to Hills & Dales.
This accreditation decision represents the highest level of accreditation that can be given to an organization and shows the organization's substantial conformance to the CARF standards. An organization receiving a Three-Year Accreditation has put itself through a rigorous peer review process. It has demonstrated to a team of surveyors during an on-site visit its commitment to offering programs and services that are measurable, accountable, and of the highest quality.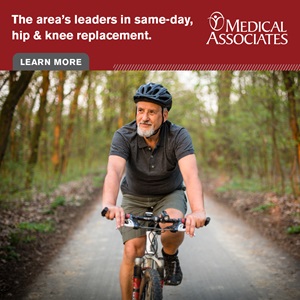 Hills & Dales is a nonprofit organization providing services in Dubuque, Dyersville, Maquoketa, and the Quad Cities. It has been providing a broad spectrum of services and programs for persons of all ages and abilities in the area since 1973.