Marilyn Althoff, longtime CEO of Hills & Dales announces plans to retire in July 2021 with a total of nearly thirty-two years with the organization, and sixteen as CEO. Althoff began her career with Hills & Dales in 1989 as an Environmental Services Supervisor and served in numerous supervisory and leadership roles before taking the helm as CEO in 2004.
During her time with Hills & Dales, Althoff has guided the organization through immense program development and service expansion, therefore increasing employment to over 450 people, and through significant budget increases. Her leadership during the global pandemic throughout 2020 will certainly leave a lasting impact.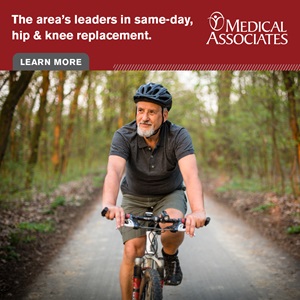 A few accomplishments include her oversight of the Residential Center's license expansion to 59 residents in 2017, CARF accreditation since 2006, and the start-up and expansion of autism programs. She has also overseen the acquisition of the Community Center and the expansion of community-based services locally and within the Quad Cities area. Most recently, Hills & Dales was recognized as Dubuque's top overall "Coolest Place to Work" in Dubuque in 2020.
Upon retirement, Althoff plans to travel and spend more time with family, including her husband, children, and grandchildren.