by Tonia Mayerle, Ayurveda Health Counselor and Certified HeartMath Practitioner Statera Integrated Health & Wellness Solutions
HeartMath… what is that, you might ask? HeartMath is a well-researched, science-based system of techniques and optional technology proven to help improve self-regulation, which helps build resilience to stress and brings the mind and body into balance. HeartMath helps you tap into the power and intelligence of your heart – your heart's intuition – which awakens you to the best version of yourself.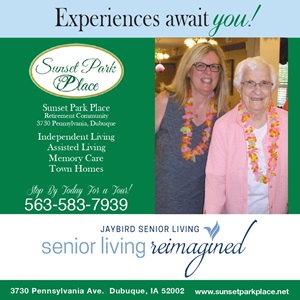 The science base of HeartMath is all about heart rate variability/coherence and listening to biofeedback produced during the practice of the techniques. Coherence is a physiological state we experience when body systems are performing optimally and in tandem with one another.
To read this and other premium articles in their entirety, pickup the April 2023 issue of Julien's Journal magazine. Click to subscribe for convenient delivery by mail, or call (563) 557-1914. Single issues are also available in print at area newsstands and digitally via the Issuu platform.