Grand River Medical Group, PC, a leading provider of health care in Dubuque, will soon expand its services in the community. Representatives announced that a new Grand River Medical Group location – an Urgent Care – will open in early 2021. The Urgent Care will be located in the Warren Plaza, next to Target at 3500 Dodge Street, Suite 135. The new health clinic will help to meet the needs of existing patients as well as the growing Dubuque community.
This new Urgent Care will open in addition to the current Acute Clinic, located within the NW Arterial Hy-Vee, as an expansion to the organizations after-hours and same day services. However, the new Urgent Care location will provide a level of service above the Hy-Vee location by adding x-ray capabilities on-site and increasing the level of acuity able to be seen within this location.
"In the event of a non-critical injury or illness, our new Urgent Care location will provide another convenient, affordable and high-quality healthcare option," said Ronald Iverson, MD, president at Grand River Medical Group.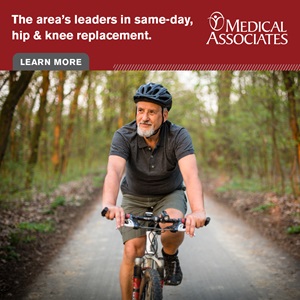 The clinic will care for patients 3 months and older providing convenient, same day access for those non-critical injuries and illnesses. Once opened, the hours of operation will be Monday – Friday from 7:30 AM to 7:00 PM and Saturday and Sunday from 8:00 AM to 4:00 PM.
Justin Hafner, the groups CEO, said, "COVID19 has demonstrated now more than ever how important it is to have reliable/accessible options to care. Opening the new Urgent Care is a part of our vision to better serve those in Dubuque and the surrounding communities."
Grand River Medical Group was formed July 1, 2016, when Dubuque Family Practice, Dubuque Internal Medicine, and Dubuque Pediatrics merged to combine their expertise providing high-quality, low-cost health care to Dubuque and surrounding communities.