Grand River Medical Group President, Dr. Ronald Iverson is pleased to announce Kayla Hopson as the new Chief Executive Officer (CEO) effective, October 21. This comes just days after the resignation from current CEO, Justin Hafner, who will be relocating back to Arizona mid-October. Kayla joined Grand River Medical Group in December of 2015 as the Director of Clinical Operations and in 2017 was promoted to Chief Operations Officer.
Kayla has been an integral member of the Grand River Medical Group leadership team. In 2016 Kayla led the organization through the operational changes that came from the merger of Dubuque Family Practice, Dubuque Internal Medicine, and Dubuque Pediatrics. She led the organization through the uncertainty of the COVID-19 pandemic and was recognized by the Women's Leadership Network in 2021 for these efforts, receiving the Organizational Impact Award. Through her nomination her team spoke highly of her ability to handle the additional work that COVID-19 brought to the workplace, while still supporting the daily operations and mentorship of her team. Her latest achievement includes building the new 30,000 sq. foot facility and moving our Family Medicine Clinic and adding our additional lab and radiology services into the new location on Westmark Drive.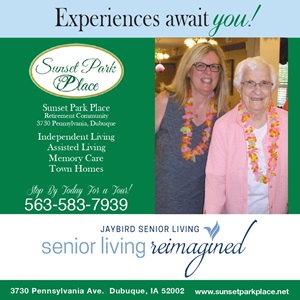 Kayla began her career in healthcare working as a CNA at Maquoketa Care Center during high school. While completing her college degree Kayla worked as an intern and later a medical technologist at a local healthcare clinic. Upon graduation Kayla took on the role of Clinical Quality Reporting Coordinator and later was promoted to Clinical Manager of one of the clinic's rural clinic locations. In 2012, she completed her Master of Healthcare Administration degree from Des Moines University and holds a Bachelor of Science in biology.