The Caregiver Resource Center is preparing to offer a free, six-week class for caregivers of adults September 29 through November 3. The class, Powerful Tools for Caregivers, is an evidence-based education program developed by Iowa State University. It will provide information and self-care tools to keep family caregivers healthy, help them find balance in their caregiver role, and prepare them for caregiving decisions.
Jolene Koopmann, Caregiver Resource Center Coordinator listens to caregivers' stories nearly every day and has her own experience with caregiving. "Caregiving can be extremely challenging – physically, mentally, and emotionally. One of the best things caregivers can do is to learn to take care of themselves so they can provide the best possible care to their loved one," said Koopmann. "At the Caregiver Resource Center, we are met with folks who are asking for tools to help them cope, reduce stress, deal with emotions and overall, be the best they can be for the person they care for. This class will provide all of these tools, while also providing a safe place to process and build connections with other local caregivers," said Koopmann.
The class is presented in partnership with Northeast Iowa Area Agency on Aging (NEI3A). Carol Hughey, Aging Specialist at NEI3A, has previous experience offering the class.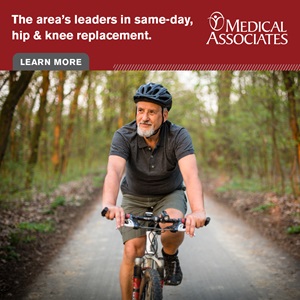 "An important aspect of this class is that it focuses on the caregivers and what the caregivers need to do to take care of themselves. It's very goal-oriented, personal goals are set at the end of each session to encourage caregivers to do something for themselves each day," said Hughey.
Caregivers will have an opportunity to make connections and form relationships by participating in the class together and learning each other's stories.
The 6-week class is open to the public. It will meet from 1:00-3:30 pm weekly on Thursdays on the Stonehill Communities campus at 3485 Windsor Ave, Dubuque. Registration is required by September 16. For more information, please contact Jolene Koopmann at 563.690.9679 or JKoopmann@Stonehilldbq.com.