by Kathy Brown-Miner
Navigating the holidays can be a challenge with all the parties and family gatherings as we typically eat too much, drink too much, sleep less, and stress more. Of course, it is also a time for wonderful memories, once-a-year food, and spending time with loved ones. Balance is key during the holidays. Follow these tips to fully enjoy your holidays.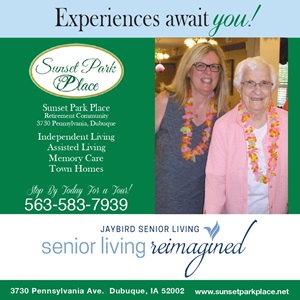 To read this and other premium articles in their entirety, pickup the December 2019 issue of Julien's Journal magazine. Click to subscribe for convenient delivery by mail, or call (563) 557-1914. Single issues are also available in print at area newsstands and digitally via the Issuu platform.