by Amy McFadden, Physical Therapist, Statera Integrated Health and Wellness
Dry needling is a treatment option for pain that has been used in the United States since 1984. It is used by various health care professionals such as physical therapists, chiropractors, acupuncturists, etc.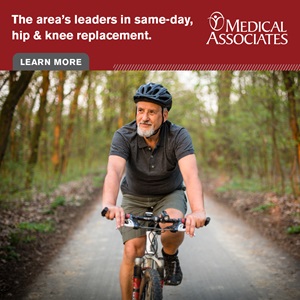 Dry needling is an invasive procedure in which a dry sterile solid filament needle is inserted into the muscle, ligaments, tendons, subcutaneous fascia, scar tissue, and/or in the vicinity of peripheral nerves and neurovascular bundles to manage a variety of neuromuscular pain syndromes. It is based on Western medicine principles, versus traditional Chinese medicine practices that acupuncturists use to alter the flow of Qi or energy along Chinese meridians.
To read this and other premium articles in their entirety, pickup the September 2022 issue of Julien's Journal magazine. Click to subscribe for convenient delivery by mail, or call (563) 557-1914. Single issues are also available in print at area newsstands and digitally via the Issuu platform.