Contributed by Stonehill Communities Staff
When you or a loved one receives a diagnosis of memory impairment it can feel overwhelming. Regardless of the extent of memory impairment or dementia, you need a community that understands your essence remains. At Assisi Village at Stonehill Communities it is our calling to find ways to connect and nurture this essence. There can be a lot of uncertainty in life with memory impairment, for both the individual and their family members. Those considering Assisted Living Memory Care may be concerned about how their lives will change. Sharing what day-to-day life looks like for residents can help ease those concerns and smooth the transition process.
Q: What does a day look like for residents living in Assisted Living Memory Care at Assisi Village?
A: Residents are greeted as they arise in the morning and are assisted as needed. Meals are served in the private dining room. Our Assisted Living Memory Care team works to meet each resident where they are in life's journey and residents are assisted with daily activities as appropriate for each individual based on their needs and progression of memory impairment. Residents are encouraged to participate in daily group or individual activities programming. They are welcome to attend daily Mass or other spiritual activities at Assisi Village. Residents may also enjoy the outdoors on the enclosed patio or visit with friends and family (subject to current infection control recommendations). Staff are always present to offer a friendly, familiar face and reminders as needed.
Q: How do you create programming matched to each individual resident in the new assisted living memory care apartments?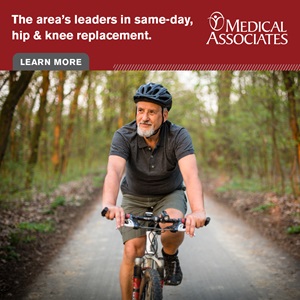 A: We have a conversation with each new resident and their family that uses a "getting to know you" assessment in which we ask about non-medical details about the individual to help us get to know them. This gives us a better understanding of what their interests and goals are and how we can help them have the happiest life possible.
Q: What type of things do you ask about on this assessment?
A: The "getting to know you" assessment asks about things like their family, hobbies, faith, travel, sports preferences, reading, music, TV shows they like, favorite movies, games, accomplishments, and what's on their bucket list. Asking them about different aspects of their life and trying to better understand who they are as a person helps staff to plan activities that are meaningful to them. Staff use this information to personalize their experience and cater to individual needs and life goals. This helps staff provide service beyond help with daily activities and medical needs. It allows us to help the whole person, including their physical, mental, emotional, intellectual, and spiritual needs.
Additionally, through a partnership with Select Rehabilitation, speech therapists help create individual service plans for memory care residents. Therapists develop activities to help stimulate residents' cognitive abilities and to maintain residents' level of independence for as long as possible.
Stonehill Communities values partnering with residents and their loved ones to ensure residents continue to live a meaningful and fulfilling life. For more information, contact Assisi Village Director, Lisa Crawford at 563-583-8234 or visit stonehilldbq.com.