Throughout the month of October, Clarke University's Physical Therapy department observed National Physical Therapy Month, an annual opportunity to raise awareness about the benefits of physical therapy.
On October 13, the department held its yearly "Hot Seat" event virtually. The purpose of the event was to connect Clarke physical therapy students with physical therapy clinicians (many of whom are Clarke alumni) and test students' knowledge on a variety of clinical scenarios. This year, 12 clinicians participated as well as 62 Clarke students.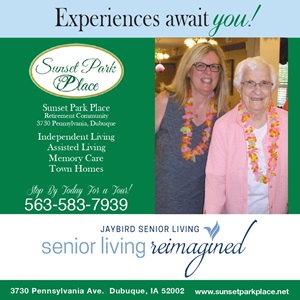 Just over a week later, on October 21, students and faculty wore orange in support of ChoosePT Day, a nationwide initiative designed to promote physical therapy treatments. The primary goal of ChoosePT is to highlight physical therapy as a safe, effective alternative to opioid-based pain treatment.
The department closed out the month with its Wheels for the World wheelchair and assistive device drive on October 31. Now in its 13th year, the annual event gives Clarke physical therapy students a chance to volunteer through the collection of used wheelchairs and other assistive devices. The devices are then donated to Wheels for the World, refurbished, and distributed worldwide.