Missy was my sister, my twin, and my best friend. We retired nearly ten years ago, purged and merged our belongings, and built our dream home together in Galena.
We made many wonderful friends, enjoyed traveling throughout the area, and immersed ourselves in life as active members of our new community. Life was good; we envisioned growing old together.
That all changed in December of 2016 when Missy was diagnosed with endometrial cancer. Our world was turned upside down.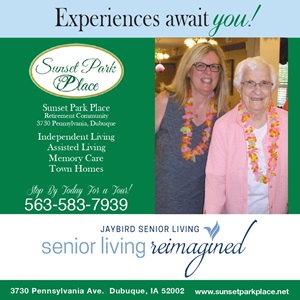 We began a new and unexpected journey together. Characteristically, we traveled the road together; putting one foot in front of the other.
To read this and other premium articles in their entirety, pickup the October 2020 issue of Julien's Journal magazine. Click to subscribe for convenient delivery by mail, or call (563) 557-1914. Single issues are also available in print at area newsstands and digitally via the Issuu platform.