Two individuals have been awarded memberships to the Key City Creative Center to develop their skills and training, thanks to a partnership between Dupaco Community Credit Union, the Dupaco R.W. Hoefer Foundation and the Dubuque makerspace.
Rachel Spurling and Jessica "Ora" Uzel, both of Dubuque, were selected among applicants to receive the non-renewable, annual memberships.
Key City Creative Center is a makerspace that provides its members with a low-cost and spacious environment to build and collaborate on projects and ideas. The center offers equipment and classes on woodworking, welding, metal working, 3-D printing, pottery and sewing. Membership, which provides 24/7 access and use of equipment at the center, allows individuals to develop skills that might not otherwise be available.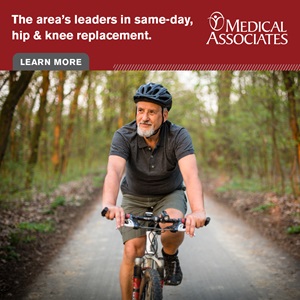 Dupaco partnered with Key City Creative Center to provide another opportunity for individual empowerment. The winners will have a space to create and develop products and establish partnerships with other local creators – which could lead to small business opportunities. Past award recipients did just that and used their membership to start and grow their businesses.
Applicants completed a questionnaire, which was available throughout November. Judging was based on the applicants' need and desire to improve their skills and their goal and plan for skill sustainability.