The Dubuque Regional Airport Commission has announced the appointment of Todd E. Dalsing as the new director of the Dubuque Regional Airport. Dalsing will begin his duties on November 28, 2019, and will replace Robert A. Grierson, AAE who is retiring after thirteen and a half years as airport manager in Dubuque.
Dalsing graduated from the University of Dubuque with a Bachelor of Science degree in aviation management and flight operations. In 1994, Dalsing was hired as full-time airport operations specialist at the airport and, in 2004, was promoted to operation and maintenance supervisor. He is a member of American Association of Airport Executives Great Lakes Chapter, and an adjunct professor at the University of Dubuque. He also holds private, instrument, and commercial pilot licenses.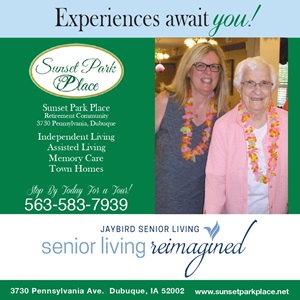 As airport director, Dalsing will operate under supervision and policy direction from the Airport Commission and will be responsible for administrative work in the management of the Dubuque Regional Airport and the Dubuque Jet Center.