Northeast Iowa Community College (NICC) celebrated its outstanding Peosta campus alumni and retirees for their leadership and service in a Hall of Fame ceremony on Nov. 19. Peosta campus alumni inductees include:
Natalie Nemmers' academic and personal journey is defined by a commitment to helping others. After one year at the University of Northern Iowa, Natalie transferred to NICC and completed the Practical Nursing diploma. As she neared the completion of the two-year program, Natalie experienced a change of heart. She enrolled in Clarke University's Secondary Education – Spanish program to refocus her career goals on education. Hempstead High School administrators hired her to teach Spanish in 1998.
She soon became interested in student counseling. She earned an M.A. in School Counseling from Loras College in 2002 and Hempstead selected her as the new school counselor. Natalie has provided guidance, a caring presence and a nurturing environment for countless high school students for nearly 20 years.
Natalie also helped create a Women's Leadership conference to empower teen women and served as an advisor for many student organizations including the Hempstead Gay-Straight Alliance, Spanish Club, and the Interact Service Club, a group affiliated with Rotary International.
NICC and the Marvin and Maria Ney family have shared a history of connection and purpose for decades. Since the family's founding of Paramount Ambulance in 2003, every member of the family has either completed a degree, diploma or numerous continuing education courses including; Nursing, Emergency Medical Technician, and Paramedic. Younger members of the family completed College courses as high school students. The family has embraced service to the community and care for others from the beginning.
Today, Paramount Ambulance employs 60 people and has a fleet of 10 vehicles. The family operation responds to calls in the tri-state area. In times of natural disasters, the company volunteers their paramedic expertise to other parts of the US. In 2019 after Hurricane Dorian made landfall, the company deployed personnel to Florida to assist with relief efforts.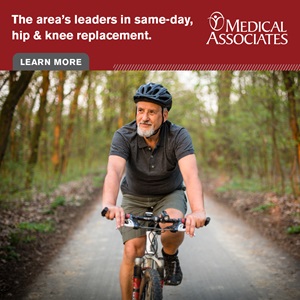 The Outstanding Retiree Award inductee for Peosta is:
Larry Kruse, Learning Center and Writing Center faculty, 1997-2018, posthumously.
Larry Kruse's life and career in education exemplifies the importance of giving to others our talents, support, time, and service. Larry passed away on Sept. 9, 2020, from injuries sustained in an auto crash in Dubuque.
A 1967 graduate of Loras College, Larry received his M.A. from the University of Notre Dame in 1970. He taught at R H C L School in Holy Cross until 1997 when he joined the Learning Center and Writing Center faculty at the College.
A Chicago native, Larry demonstrated throughout his life a steadfast commitment to the Catholic Church and giving to others. He served as a dedicated volunteer for Presentation Lantern Center in Dubuque, where he was a volunteer tutor and education committee member. The center honored Larry with the Lantern Center Service Award for his contributions.
During the COVID-19 crisis he donated his stimulus check to the center to provide financial assistance for immigrant students. Larry especially enjoyed using his bilingual skills to connect with Spanish-speaking students, and he was a member of the Dubuque 100 Men Who Care chapter.