The Women's Giving Circle of Greater Dubuque can deepen their positive impact across the Dubuque region. The issues address that are critical are awarded more funding, thanks to the Community Foundation of Greater Dubuque, they awarded nearly $20,000 in new funding.
This year's five Women's Giving Circle nonprofit grantees were: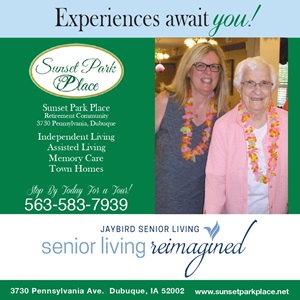 Friends of the Volga Public Library
St. Vincent de Paul
Tri-State VIATS
Vision to Learn
Stonehill Communities
While reviewing grant applications, Women's Giving Circle members recognized a recurring need: access to basic menstrual and hygiene products. As a result, the group will give special attention to this need as its "honorable mention" award this year.