City of Dubuque Leisure Services Manager Marie Ware has named Antonio Mouzon as the City of Dubuque's new Multicultural Family Center director. He will begin on Monday, July 17.
As the Multicultural Family Center director, Mouzon will work with the Multicultural Family Center board of directors to continue to further the mission of empowering all families of Dubuque to reach their potential and build unity through diversity, equity, and inclusion. Mouzon, as the lead of the staff of the Multicultural Family Center, will continue to build upon strong tradition of programming and partnerships that have made the center so successful.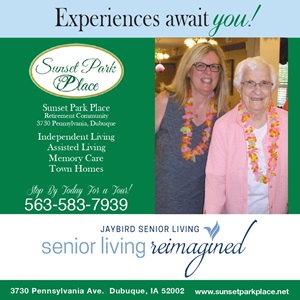 Mouzon comes to the director position after most recently serving the University of Dubuque where he was an instructor of personal empowerment focused on emotional intelligence. He led work with the Bridge Scholars Program, which assists many first-generation, underprepared, and historically marginalized students to develop personally, professionally, and academically, inspiring them through a successful collegiate career.
He holds a bachelor's degree in health, wellness and recreation and a master's in communications from the University of Dubuque. Currently, Mouzon is pursuing a doctorate in higher education, with a focus on diversity, equity, and inclusion, from Azusa Pacific University in Azusa, CA.