Naomi Hasselblad received certification by the American Board of Internal Medicine (ABIM) through successful completion of the Internal Medicine Certification process.
Board certification from ABIM is the highest standard in internal medicine and its subspecialties and signifies that physicians have demonstrated to their peers and to the public that they have the clinical judgment, skills, and attitudes essential for providing excellent patient care. Board certification is voluntary and includes a rigorous exam that tests a physician's ability to diagnose and treat patients with a broad range of conditions.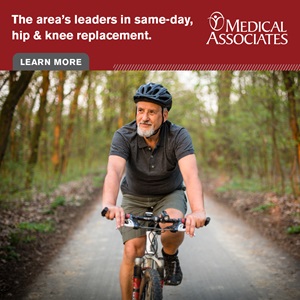 Dr. Hasselblad has been with Medical Associates Clinic since September of 2019. She provides a complete range of medical care including diagnosis and treatment of acute and chronic illnesses for adult patients.